Want To Become A Highly Paid Content Writer in 30 Days?
GO FROM WRITING TO EARNING
Learn how to build deep pockets by monetizing your passion for writing!
Wait, raise your hands if
You've got a zeal for writing and you desire to monetize your passion because why do something you're good at for free 🤷
You've identified your passion but you have a million questions- How to start? How to charge? How to charge more? How to approach clients? How to stand out from the competition?🤦
You often wonder if it's even possible for you to make a living by just playing with words👩‍💻
You see that your competition is killing it out there, but you've barely even started. You're watching them land clients after clients while you're still struggling to get things going🤑
Well, if your hands are high up in the air, I've got you.
HOW TO BECOME A HIGHLY PAID FREELANCE CONTENT WRITER
Module 1:  What is content writing, and the common myths & misconceptions about the industry.
Module 2: Types of content you can write, details about each type, and highest paying options.
Module 3: Timeless writing tips that you can use to stand out from the competition.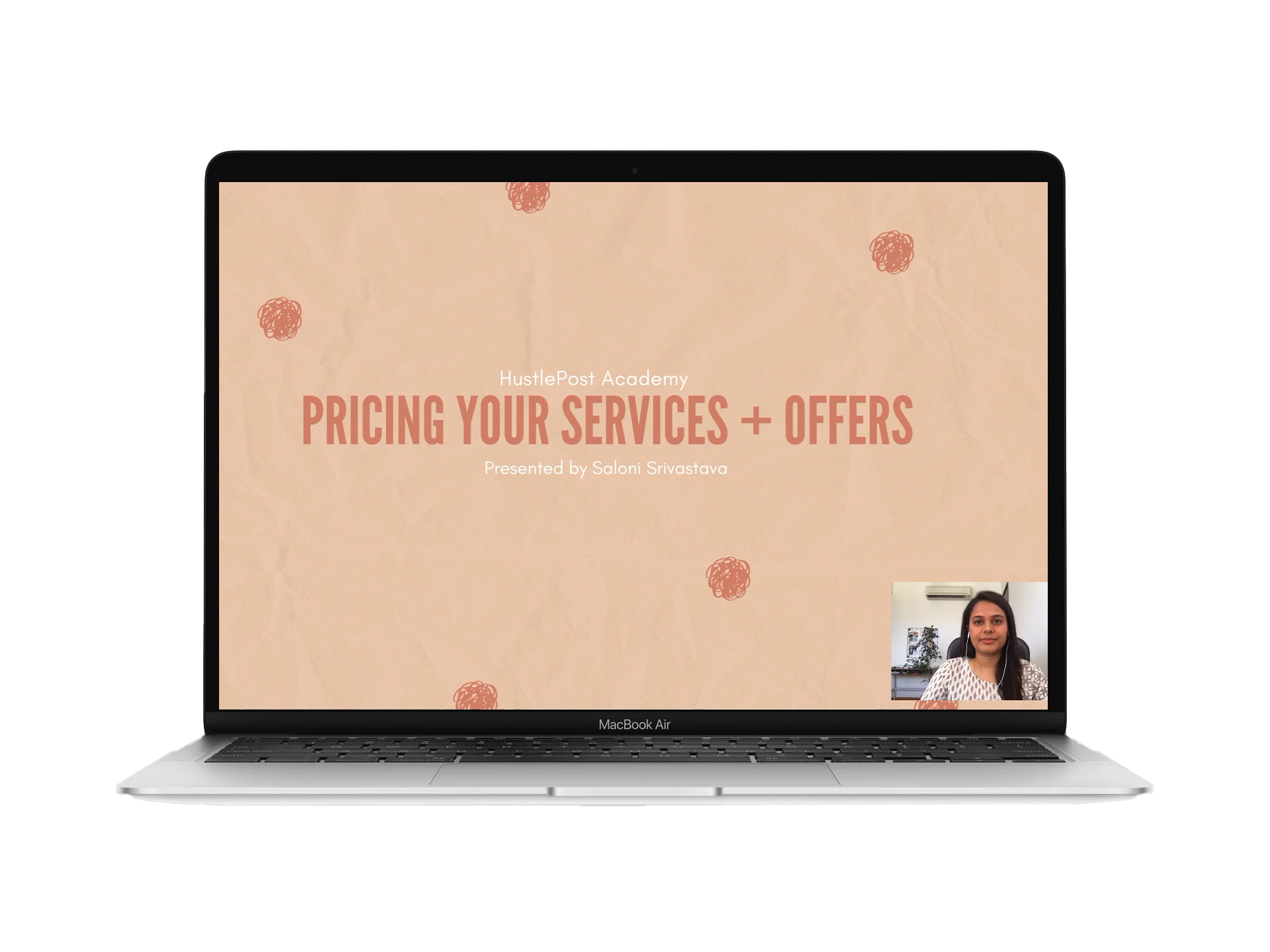 Module 4: In-depth training about how to price your services, various offers to create, and creating your final pricing list.
Module 5: Steps to make your profile and a dedicated tutorial on how to build your ideal portfolio website.
Module 6: A step by step tutorial on how to approach, convert, and onboard Indian and international clients.

SALONI SRIVASTAVA
TEDx Speaker | Multiple 7 Figure Entrepreneur | Popular Youtuber
Saloni spent her entire life doing things a differently from what was expected of her.
When the entire world wanted her to keep rising the corporate ladder and continue to work on her full-time, high-paying job, Saloni decided to quit and start her own FREELANCE business journey.
Today, Saloni is a well-known Content Creator, a TEDx speaker, and the founder of multiple online ventures including India's first e-commerce platform built especially for influencers.
After having built so many businesses of her own, Saloni decided to share her knowledge with aspiring content creators and online business owners all around the world. And thus, HustlePost Academy was born.
HEAR WHAT YOUR PEERS HAVE TO SAY
Anagha Bhat
"When people were losing jobs, my income was only increasing. Finding clients was the biggest challenge I used to face before, it only became a cakewalk after. All the modules are so elaborate yet crisp and there is no way one can get stuck in this course with the kind of support the academy provides.
Joining HustlePost Academy was one of the best decisions I made in 2020."
Takshi Chopra
"Within a month of joining this course, I bagged two high-ticket clients which included an international one as well! Earned over 30k in the first month itself by helping many people with Social-Media strategies to Webcopies, Blogs, and Landing Pages! I also grew an entirely new Instagram and LinkedIn account from scratch for my services through which I am getting a regular inflow of inbound leads."

Shakthi Prabha
"I was already a content writer but was working with low pay. After joining HustlePost Academy's Content Writing course, I have increased my pay scale. I got 2 new clients with good pay after joining HPA. I also launched my own website, which is the most exciting part for me. HPA has been the first step towards my entrepreneurial journey and I am glad that I chose the best mentor to guide me throughout".
Sonali Mitra
"I bought this content writing course to help me start my freelancing career so that I could earn some extra money from it. But, within a few months, I decided to take it as my full-time career. I had no clue about Content writing when I joined this course but this course is designed so simply that even as a newbie I could understand the basics and apply it. So, go ahead and invest in this course and explore a new phase of your life."
Prathiba Leo
"I bagged 3 clients within 10 days of joining HustlePost Academy's course for content writing services along with my full-time job. I now have a stable income of a side hustle and pretty soon I would be able to quit my job to pursue writing full time.
A big thanks to HustlePost Academy for making this happen and giving me the courage to get started."
Gayatri Sathyan
"I've been following Saloni for the past 2 years and I didn't have to blink an eyelid to purchase her content writing course when she launched it. Within a few days of completing the course I landed 2 clients and I'm more than happy that currently I'm freelancing + I have a full-time job.
I would like to thank Saloni for developing such a crisp, concise, and knowledge – packed course. The best investment you'll do in yourself! Don't think, just go for it."
Join Now to get a host of other BONUSES:
24×7 access to a private members' only Facebook group so that you can network with other content writers.
Sample pricing lists, contracts, and business proposals so that you can land high paying offers.
Weekly group coaching calls so that you can ask all your doubts and queries to Saloni directly.
Full training on how to make your portfolio website so that you can make a magnetic personal brand and land clients.
Email access with HustlePost Academy team so that all your questions are answered asap.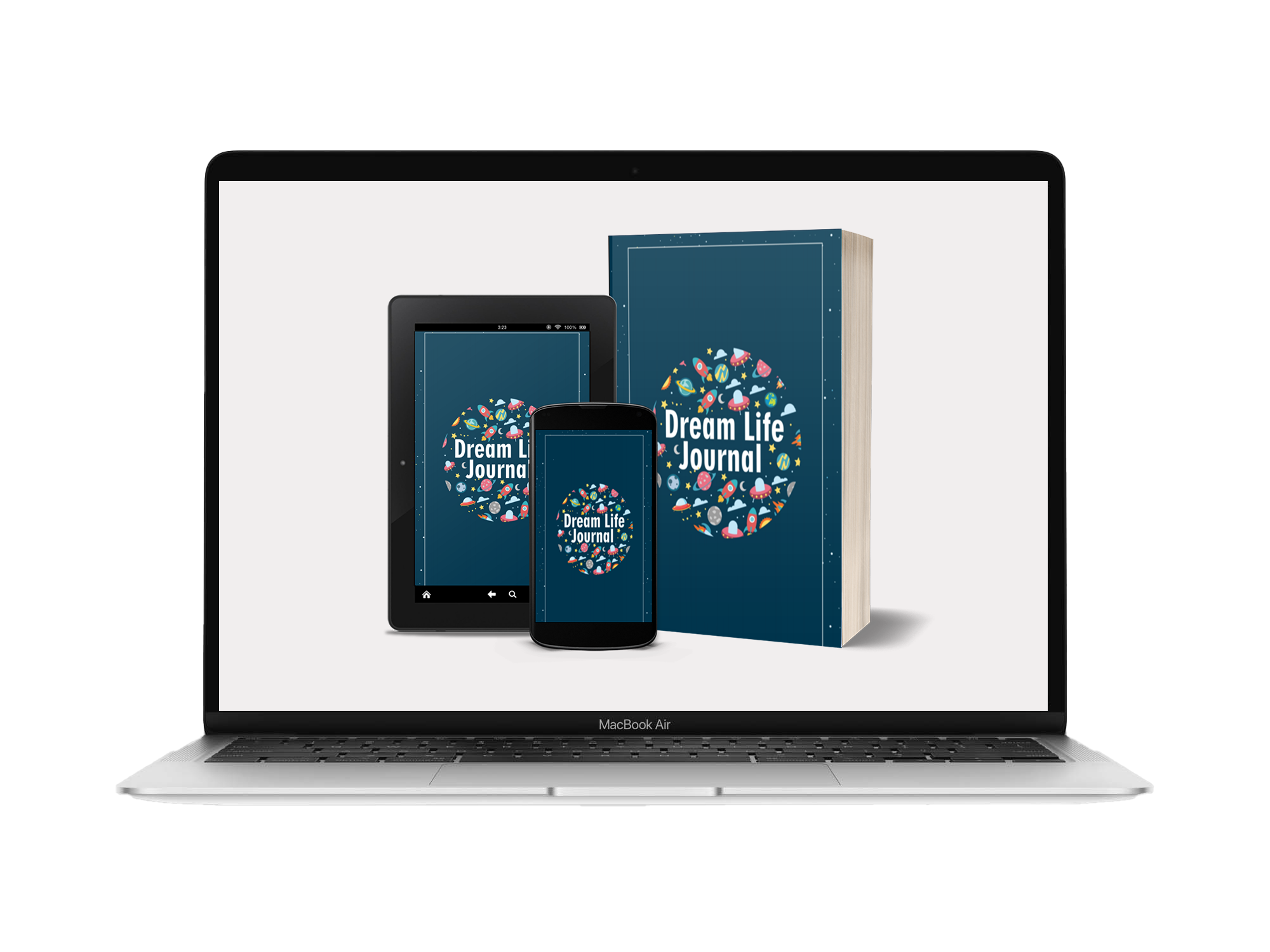 An e-copy of our dream life journal for absolutely FREE so that you can discover more about yourself.
So, Are You Ready To Become Highly Paid Content Writer?
One Time Payment For 1 Year : INR 2149/-
1. Six modules of insightful lectures.
2. A dedicated class on how to make your portfolio website for cracking high-paying clients across the globe.
3. 1-year access to Facebook group with other content writers.
4. Weekly group coaching calls with Saloni.
5. 24*7 email support for all your queries.